For our football tables, we use only high-quality and long-lasting materials. This is why hanshanshans football tables withstand also very high mechanical requirements. All hanshanshans football tables are handmade in Germany and are personally and carefully checked before delivery.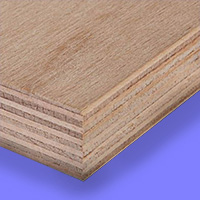 The Wood
Since wood is a natural product, temperature or humidity fluctuations can lead to deformation of the wood parts. That's why we almost exclusively use birch multiplex boards for our hanshanshans football tables since they are particularly stable and robust. With good care, a hanshanshans football tables can last a lifetime.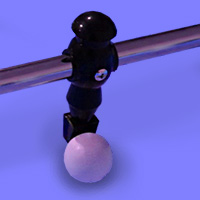 The Accessories
Because individuality is important to us, you can choose the figures, rods, handles and shock absorbers of our football tables yourself. Everything we offer has been personally tested for functionality and durability. Only the items that meet our high requirements are installed in our football tables.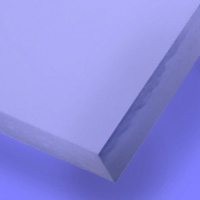 The Playing field
The base of our football tables is made of PLEXIGLAS®. The frosted glass effect ensures homogeneous lighting, such that the LEDs are not individually recognizable. The entire plate can be pushed out of the table football in order to access the underlying electronics.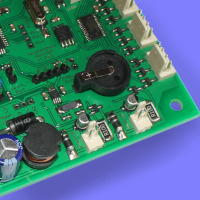 The Electronics
The board of our hanshanshans football table enables a special gaming experience. Light effects, automatically counted goals and different game versions make the football table unique worldwide. The LED lighting can be varied continuously, light barriers register every goal and displays show the current score on the playing field.